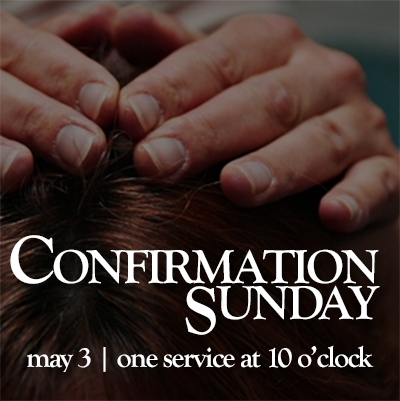 This Sunday at St. James's is Confirmation Sunday. Bishop Ian Douglas will be here to meet with our nine confirmands as they prepare to make mature affirmations of their Baptismal vows.
For the past eight months, these teenagers have participated in a few classes per month. Confirm Not Conform, the Confirmation program we use at St. James's, offers instruction on scripture, church history, and theology while engaging participants in personal reflection about their own beliefs and faith journeys.
One of the requirements of the program is to memorize a passage of scripture—not an easy feat for busy and often academically overloaded high school students. These passages will be included in the bulletin for Sunday's 10 o'clock service (please come and support them), as will their reasons for choosing said passages.
This scripture memorization assignment seems straightforward enough, but take a moment and consider what passage you might select. How would you go about choosing one? What makes that passage particularly meaningful? If you spent a few minutes every day reading the passage, how might it change your day or cause you to see or be in the world differently?
Consider taking up this challenge. Choose a passage and memorize it; let it soak into your day. Go for 5-10 verses. Read about the passage using this resource from Text Week. Become and expert on your passage and consider what it means to dwell in or feast on the word.