As part of our annual fall pledge campaign, I ask a few members of the parish to write something up about their experience of St. J's. This year one of the folks I asked was Jackie Keen, a high school sophomore and active member of the congregation. While this write-up will be part of a collection of them going out next week, I thought it might be nice to share this young lady's journey with a wide audience through this blog - ENJOY
Twelve.
By Jackie Keen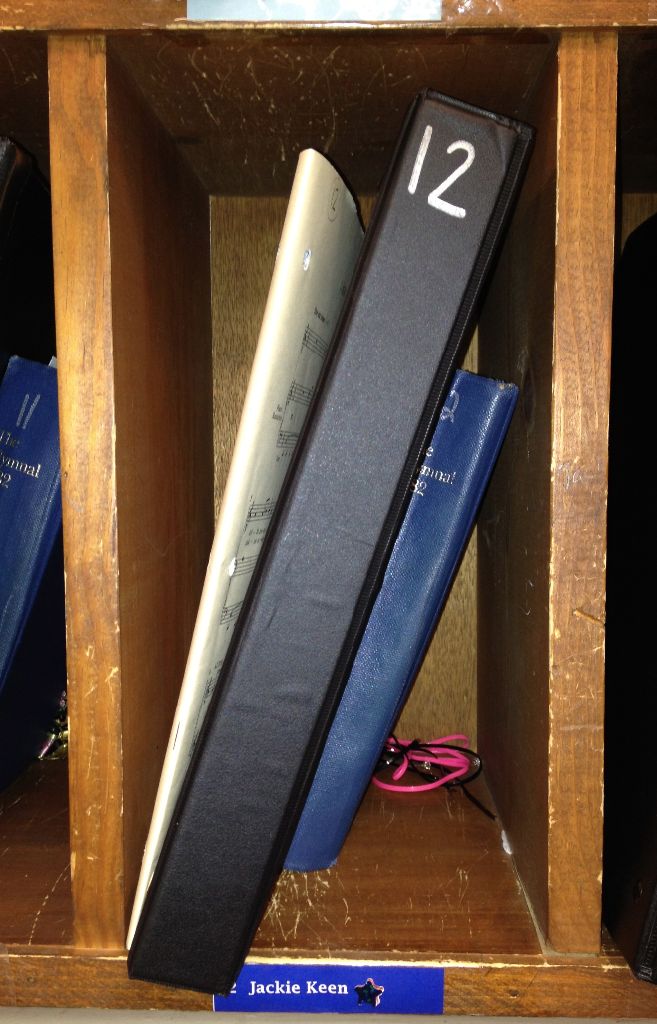 Twelve is an interesting number for me. It was my jersey number when I was younger. It was my book number in text books, and my call-out number in elementary school. It then became, for me, a lucky number. Funny enough, at the age of 12, I found my way to St. James's.
As a child, I didn't go church unless I had a sleepover at a friend's house. Because my mother was raised Catholic and my father was raised in the Church of England (hence the weird accent) we were not associated with any church. That was, until my half sister got engaged to be married. When she was a baby, she was baptized at St. James's, so when she was looking to tie the knot, she came to St. James's.
When my sister and her fiancé began meeting with Bob, my dad and I decided to give church a try. As I said, I didn't go to church as a child and I knew NOTHING about church. I can remember walking in on that Sunday on September 12th (there goes that number again) and choosing a pew about 5 away from the altar and sitting next to my dad. I no idea what a hymnal was. I had no idea what a sermon was, and the point of one. I had no idea what communion was either, and in fact I felt very confused when my dad suddenly dragged me to the altar to receive it for the first time. I recognized a few people that I knew from school, but that was really it.
Sunday school, the Haunted House and some meetings with Bob helped me get to know people, but something that really got me involved was joining the choir. I got a call one night from Dr. Roberts and he asked me if I was interested in joining. It seemed that Mrs. Dynowski and some of the kids I knew from school that were in the choir persuaded Mr. Roberts to give me a call. Even though I didn't know how to sing, I took that opportunity and ran.
That was four years ago. Since then, I was in the confirmation class and was confirmed last year, and I have helped Priscilla in the summers with the children's program. What a joy to be pummeled with goldfish, glitter and paint! Last summer, I even went to Washington with the choir and sang at the National Cathedral. I also went to Royal School of Church Music King's College Course in Wilkes Barre, PA for an intense week of choir training. Right now, I am working on my red ribbon in choir. I have my dark blue and hope to earn my red before the end of the academic year.
I feel like I should list more things I have gotten from being involved with my church. I know there is a lot more. I have experienced a great bond with other members of this community, and it has given me the strength to face the demands of being a sophomore in high school looking toward college in two years. I love to come to church on Sundays. It is a routine for me now. I had to miss church last week and my week seemed much longer for it.
Back to the number 12. Every Sunday, when I get my choir music folder out of my box, I smile when I look at the top of my folder and hymnal (now I know what that is) and see those two digits, 1 and 2. I am reminded of my journey and thankful to be a member of this great place.
The Rev. Bob Hooper is the rector of St. James's Episcopal Church. He blogs for St. James's every Tuesday, reflecting on the community, parish life and (being Rector) anything else he likes.