COVID-19 and Parish Activities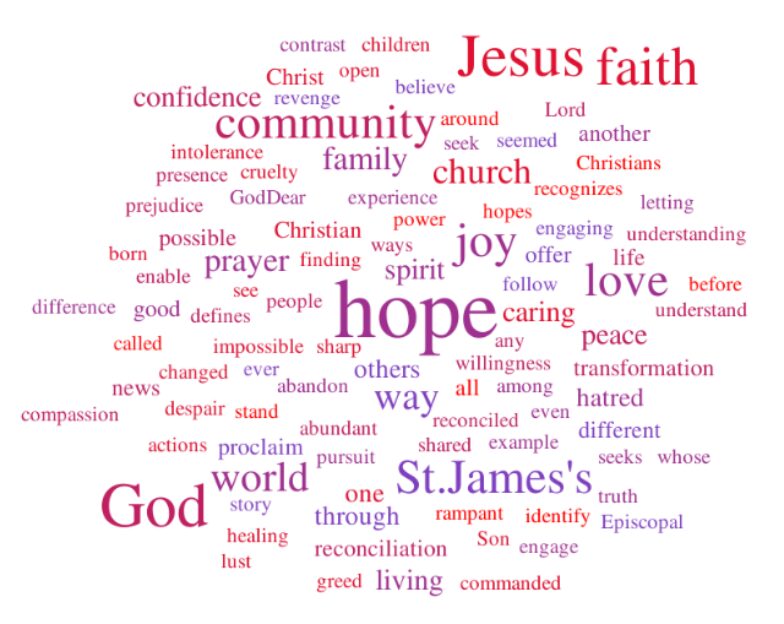 March 12, 2020
Dear Sisters and Brothers in Christ,
Due to concerns about the spread of COVID-19 (coronavirus) and in consultation with our Bishops, St. James's Vestry Executive Committee, and after much prayer, we have made the decision to suspend all parish activities, including services, beginning this Sunday March 15th until Monday March 30th when we will reassess. Please know that this was a very painful decision to make but considering the multigenerational nature of this wonderful parish it was a necessary one.
In times like this, it is very important to remember that the care of others is a fundamental aspect of living into our baptismal covenant. We don't know what the near future holds, but we know that together with open hearts and minds we will weather this time of uncertainty.
Please keep me and our parish family in your prayers and know that I am praying for all of us.
Blessings and stay safe and healthy,
Bob +
The Rev. Bob Hooper
Rector