Epiphany 2A: Isaiah 49:1-7, Psalm 40:1-11, 1 Corinthians 1:1-9, John 1:29-42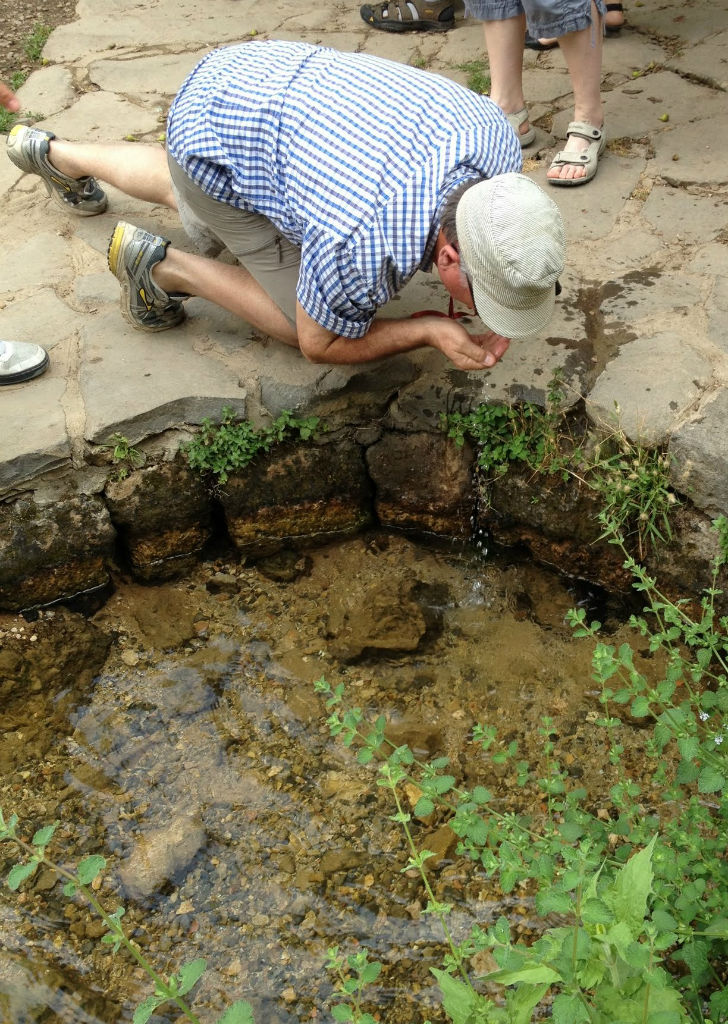 The supposed site of Jesus' Baptism by John in the Jordan River is a pathetic and muddy stream, as I mentioned last week. The source of the river in Banias is so pure and clean that my group was able to bend down and refill our bottles with it's water. In between Banias and the site of Jesus' Baptism are dams that provide Israeli settlements in the West Bank with a water supply.
The area around Banias is significant today not only because it is where the Jordan River begins, but because of how people have used the area over the last few thousand years. Carved in stone above the springs are ancient shrines to pagan gods—dozens of them. It is in this area north of Jerusalem where Jesus may have had a particular conversation with his disciples.
"Who do you say that I am?" Jesus asks Simon and the other disciples.
Surrounded by these shrines to a multitude of gods, Simon says, "You are the Messiah, the Son of the living God."
And Jesus answered him, "Blessed are you, Simon son of Jonah! For flesh and blood has not revealed this to you, but my Father in heaven. And I tell you, you are Peter (or Cephas), and on this rock I will build my church, and the gates of Hades will not prevail against it."
In this instant, Jesus renames Simon. He calls him "Peter," as translated from the Greek "Petros," or Cephas/Kefas, from the Syrian Aramaic (the language of Jesus). Both mean "rock," which is why after Jesus renames Simon "Peter" he says, "on this rock I will build my church."
Our reading for Sunday follows the same event in John's gospel, which is not as specific about a location as Matthew but still contains the name-changing exchange between Jesus and Peter. And you know what they say: location, location, location. Remember that if, in fact, Jesus, Peter and the disciples are standing around these cliffs carved with ancient pagan shrines, the rock that Jesus may be referring to could be the rock that surrounds them on three sides.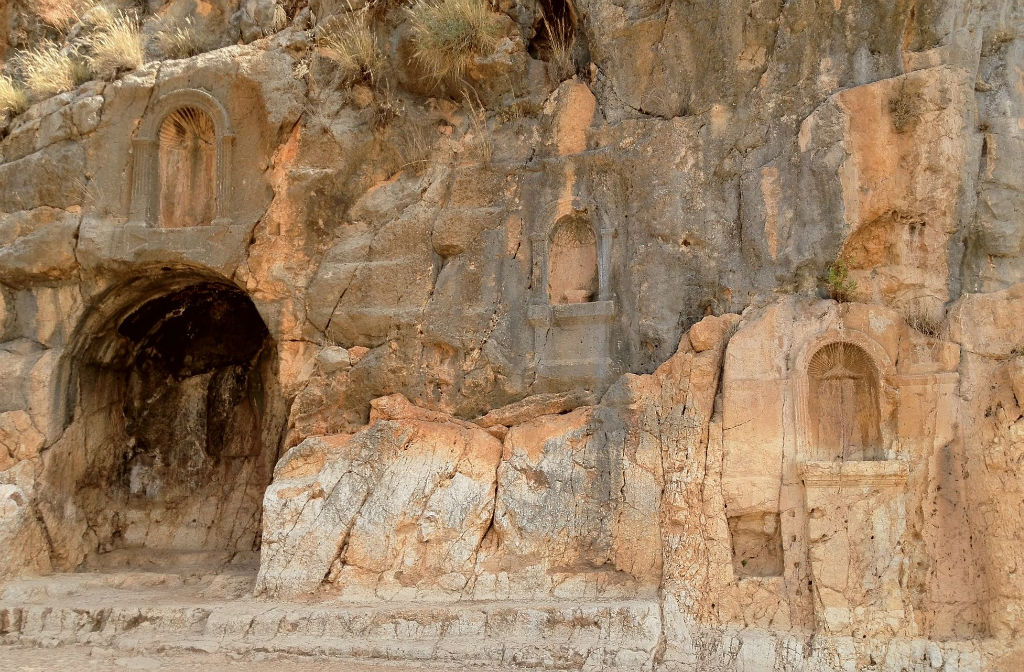 Kefa in this case is limestone and sandstone, rock that is easy to carve, soft, supple, and flexible. In building his church—his assembly—on Peter, Jesus is carving away at old ways to reveal a new way, and he is using the community of the disciples and other who gather with them from now on to do it.
Reconsidering the meaning of "rock" gives new perspective to the role of tradition in church matters…not that it is our job to carve away at everything endlessly until we have nothing of our familiar spaces or ways of worshipping left. This can be a reminder to us that Jesus is our granite, while everything that follows is like the sandstone cliffs that surrounded Jesus and his disciples when he asked them who he was for them.
And maybe God uses unfamiliar places and foreign things and faces to help us imagine what it means to follow Christ in the midst of our realities—in the midst of different gods that compete for our attention.
The Rev. Curtis Farr is the assistant rector of St. James's Episcopal Church. He blogs for St. James's every Wednesday, offering reflections on the readings of scripture from the upcoming Sunday. His personal blog is entitled Bowing to Mystery, on which he posts sermons, articles, pictures, videos, etc.
This is a weekly contribution to the creative and imaginative process of interpreting the black and white fire of Scripture. Sometimes using an adapted process of Midrash, the author includes historical/cultural information, personal anecdotes, and other theologians' ruminations on selected passages from the upcoming Sunday's lectionary readings. All are welcome to journey into the fire by using the comment sections on the blog itself, or on Facebook or Tumblr.