Pentecost 18C: Jeremiah 8:18-9:1, Psalm 79:1-9, 1 Timothy 2:1-7, Luke 16:1-13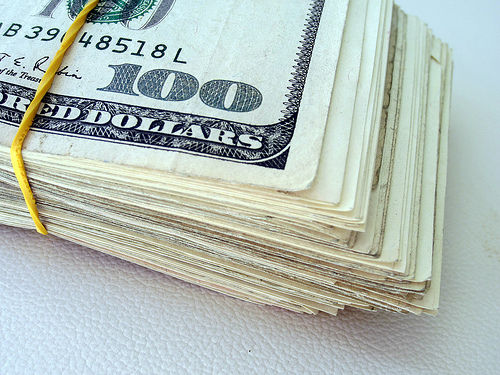 Jesus gives us another confusing contradiction in this week's excerpt from Luke. In the Parable of the Dishonest Manager, Jesus tells the story of a manager who was embezzling money from his boss's property. The boss finds out, calls on him, sits him down, and tells him that soon he'll be fired. The manager figures out that if he forgives a portion of the debts of a few of the boss's debtors, they will "welcome [him] into their homes." He does so, and when his boss finds out, he commends him for his judgment.
How is it that Jesus can talk to his disciples about giving up all possessions in order to be true disciples one minute and the next be showing an embezzler in a positive light because of his cleverness?
Reeling in Jesus' later statement that "You cannot serve God and wealth," we can possibly assume that Jesus isn't impressed with the greed part of this whole situation.
There is a feeling that no matter what this manager does with his wealth, he is doing it for his own security; either he's buying security with money, or writing off the debts of others to gain his security through their hospitality later.
Maybe the mystery of this passage lies in the question of how we use money. There is no singular biblical view on money, and perhaps that is drawing us deeper into questioning our own approach to finances. The question is not only do we give but what do we give; how do we give it and to whom? Is there a positive potential in money, and are we unlocking that potential in the way we earn, spend, and save?
The Rev. Curtis Farr is the assistant rector of St. James's Episcopal Church. He blogs for St. James's every Wednesday, offering reflections on the readings of scripture from the upcoming Sunday.
Into the Fire is a weekly contribution to the creative and imaginative process of interpreting the black and white fire of Scripture. Using an adapted process of Midrash, the author includes historical/cultural information, personal anecdotes, and other theologians' ruminations on selected passages from the upcoming Sunday's lectionary readings. All are welcome to journey into the fire by using the comment sections on the blog itself, or on Facebook or Tumblr.