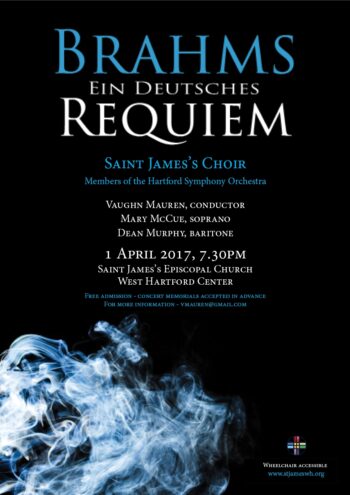 The St. James's Choir will perform the Brahms' Requiem with members of the Hartford Symphony Orchestra in the church on Saturday, April 1 at 7:30pm.
Vaughn Mauren, Conductor | Mary McCue, Soprano | Dean Murphy, Baritone
All are welcome and admission to the event is free. Concert memorials are accepted in advance. St. James's is wheelchair accessible. For more information, contact Vaughn Mauren.