Clergy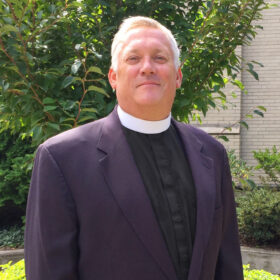 The Reverend Robert C. Hooper III
The Rev'd Robert C. Hooper III ("Bob," please) and his wife Priscilla married in 1988 and have three children and an adorable yellow labrador retriever named "Lilly." Bob received a B.S. in business/marketing from New England College in 1987 and a M.Div. from Virginia Theological Seminary in 1995. He was ordained to the priesthood in 1996 after seven years in the brokerage and banking industry in New York. He served parishes in both Northern Virginia and suburban Boston before coming to St. James's in 2002 to serve as rector.
Staff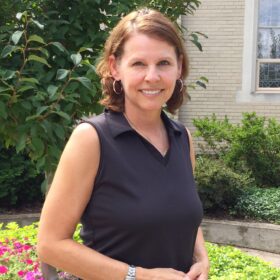 Mrs. Cheryl Batter
Parish Administrator
860.521.9620
Mrs. Cheryl Batter arrived at St. James's in September of 2003 after serving as the assistant to the administrator at Trinity Episcopal Church in Hartford. Originally from Aroostook County in Northern Maine, Cheryl first came to Connecticut to study music at the Hartt School. She lives in Meriden with her husband Jeff, a native of Connecticut, and loves spending time with her step-daughter, Sara, and two grandchildren Autumn and Dahlia. Jeff serves as the organist and director of music and liturgy at St. Paul Roman Catholic Church in Berlin where Cheryl is a cantor and the director of music and liturgy at Sacred Heart church in East Berlin who also teaches a religion class for eighth graders.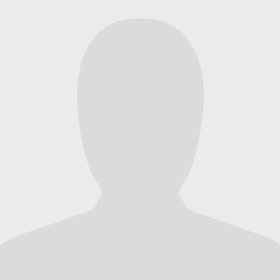 Mr. Darryl Burke
Mr. Darryl Burke came to St. James's in 2017 to serve as a diocesan intern. He has served in the Hartford Public School System as a teacher and administrator, seeking to serve as a positive black male role model for his students. A member of St. Monica's Episcopal Church for over forty years, he has served as the advisor for the Young People's Fellowship, Coordinator of the Acolytes, and Director of the Brotherhood of Saint Andrew, Vestry, and Search Committee. I am currently the Vice President of the State Brotherhood of St. Andrew, and serve as a Lay Eucharistic Minister and Adult Bible Study Facilitator.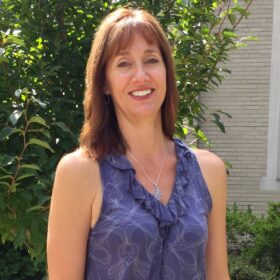 Mrs. Heidi Cotter
Financial Secretary
860.521.9620 x704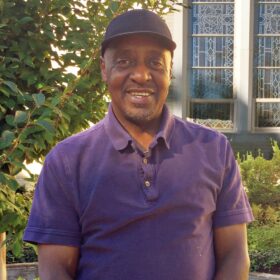 Mr. Leon Fraser
Mr. Leon Fraser moved to West Hartford over one decade ago and is a trained teacher and sports coach by profession and journeyman by choice. He and his wife Marylin raised four children, including their daughter Nia who was a valued member of the St. James's choir for many years. Marylin is an active member of the congregation. He has served as sexton since 2016, and loves a good book, especially espionage thrillers.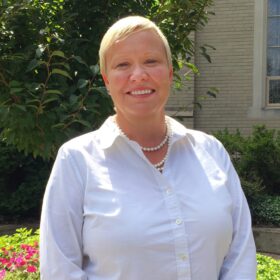 Mrs. Priscilla Hooper
Director of Religious Education
860.521.9620 x701
Mrs. Priscilla Hooper moved to West Hartford in 2002 when her husband, Bob, was named rector of St. James's. She has worked as the Director of Religious Education (now called Director of Family Ministries) since 2003. Priscilla is the mother of three grown children—Robby, Henry and Maddy and mother of a new four legged child, a yellow lab named, Lilly. In addition to her work at St. James's, she is a library paraprofessional at Aiken School part-time. She has a bachelor's degree in journalism from the University of Texas at Austin and has dedicated her life to children and families.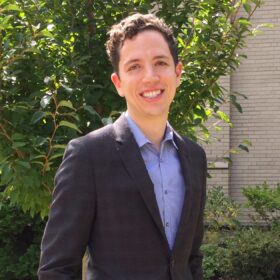 Mr. Vaughn Mauren
Organist and Choirmaster
860.521.9620 x706
Mr. Vaughn Mauren was named Organist and Choirmaster at St. James's in 2014, having previously served as Director of Music for Young at Arts and Associate Organist at Christ Church, Bronxville; Organist of the Episcopal Church at Yale; and Organist and Choirmaster of Berkeley Divinity School at Yale. At St. James's, Vaughn is passionate and deeply committed to the vocal and musical training of youth, and dedicated to finding new ways for our choir and music program to broaden its role in the greater community.
Associate Clergy