Our online book study of Rachel Held Evans' Searching for Sunday continues with a reflection from parishioner and associate clergy person Terry Wysong. For next week, read section seven: Marriage.

Each week, one new entry by someone connected to the St. James's community will post to this blog on Wednesday morning covering one section of the book. Please enter your email address to the right to receive these posts in your email inbox. Use the comment section to answer the discussion questions, and share these posts with your friends!
+
"We anoint not to cure, but to heal. We anoint to soothe, to dignify, and even in our suffering, to remember the scent of God." (P. 205)
Rachel Held Evans has an amazing love/frustration relationship with the church. The place where she found Jesus and her faith is the same place that has disappointed her greatly. When it comes to healing wounds, such as a still born child, a divorce, or cancer, she accuses the church of often "grabbing" that pain, and trying for a quick cure, instead of the "slow and difficult work of healing." (P. 208). Or worse yet, abandoning the person in need. And then in the next breath she says: "The truth is, the church doesn't offer a cure. It doesn't offer a quick fix. The church offers death and resurrection.. . .The church offers grace." (P. 209)
She's right in both cases. Even as she talks about healing for the human body, and for the Body of the Church, you know she speaks from love. Love is the only thing that gets any of us this upset!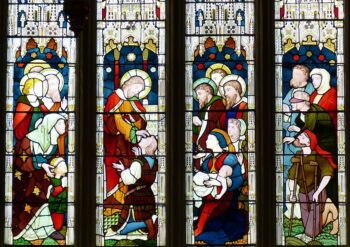 I could have written this section myself at various times in my spiritual life. I have dealt with the disappointments of a church with beliefs with which I couldn't agree, at the same time I loved my faith that I had found and nurtured there. I have fallen into what she calls "religious acedia", a place of not caring, where the pain is dulled. And then, I have realized that I can't stop caring.
I find that our church is a "both/and" place. Both wonderful and awful at times. That's because we fallible humans have so much to do with how it operates and communicates to the world. What was Jesus thinking???? Putting it in our hands????
But I truly believe that the church can be a place of healing. Oh, how I have wanted cures at times. As we anoint one another at the back of the sanctuary on Sundays, are we looking for a cure? Sometimes, I think. It's a hope that is there. But what we do get from this imperfect bunch of Christians is blessed company. Fellow pilgrims who are willing to stay with us along the way. Friends who are willing to help us "remember the scent of God." Evans has a wonderful metaphor: "church isn't like an epidural; it's like a midwife. . .saying 'I'll sit with you in it (pain)." (p. 209)
Whether that pain is physical or spiritual, the church can be a place of healing. Does the church sometimes need healing, too? Yes. But we and it can confess our sin, and start again, forgiven and nourished by Christ.
Question for Discussion:
How has the Church been a source of healing for you?