As we set out to plan and then make assignments for this blog it was made my task to focus my weekly contribution on the topic that most of my writing and preaching circles around already—community. Many have accused me (my assistant included) that it is a rare sermon from me that does not include the word and/or concept of community. This I will not deny or apologize for, although I do find myself trying to come up with and use other words and expressions in an attempt to hide this reality in my public speaking—a kind of church geek word game.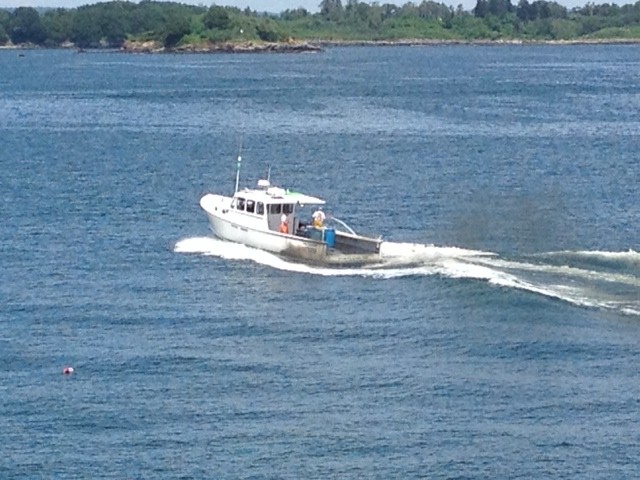 It is my hope and plan to not make "community" the sole focus of my contributions to this blog but a jumping-off point for a wider exploration into how we experience God in our everyday lives. For me that is the whole point, community is where I most commonly experience the presence, grace, and blessing of God. Whether it be the micro communities of family, friends, and parish, or the macro communities of the world we encounter in the everyday living out of our lives—it is in relationship with others that I come to see and feel the Living God that I know makes all things possible.
While I am writing this I am sitting on a porch overlooking Casco Bay in Maine (and yes it is as distracting and beautiful as it sounds) while a lobsterman is checking his traps not but a hundred yards off shore from me. While this is not an unusual sight (in fact it is quite the norm around here) this is different. On the boat with the two lobstermen are a group of young teens getting a lesson on how to do this very hard work. Knowing what I know about lobstering from what I have read on the subject (which is oddly a lot), chances are very good that these teens are not learning to become lobstermen/women they are simply experiencing how others live. The reason I am sharing this with you is because of what I can hear from my very comfortable vantage point on the porch with my computer in front of me and one of my labs lying at my feet. Commercial fisherman and lobsterman (please excuse the gender specificity) in particular are a pretty rough crowd. Yet because of the way that water amplifies sound, I can hear nearly everything that is being said on the boat and the great patience that these men working the traps are show these teens.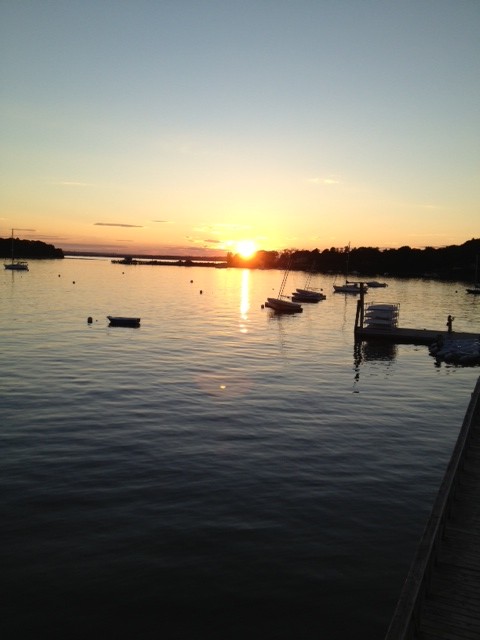 This may seem like a really odd scene to reflect on and share, but it so beautifully demonstrates a very important principle of community for me. At the end of the day these guys will probably get paid for their time by the kids' parents and be on their way, but I am quite sure that these kids will not forget this day for a very long time. It is in these micro communities that we learn about who others are and come to know ourselves better. The more we know others and ourselves, the more we come to know God.
Some many find my focus on the theology of community to be a little obsessive. This is how it is for me. Some find God in nature, some experience God in fine art and music while others may experience God in the liturgy of the Church; I find God, or more to the point, God finds me in community.
The Rev. Bob Hooper is the rector of St. James's Episcopal Church. He blogs for St. James's every Tuesday, reflecting on the community, parish life and (being Rector) anything else he likes.