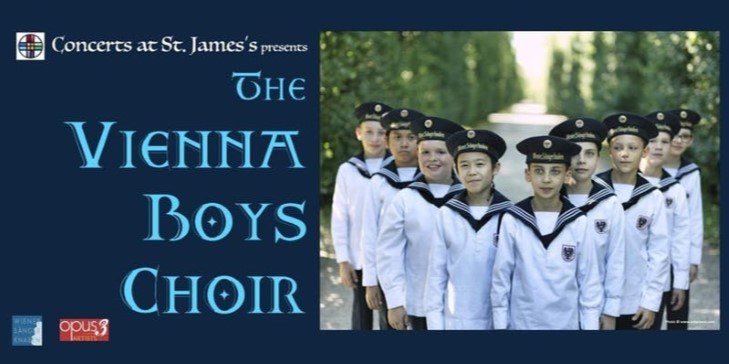 Don't miss the Vienna Boys Choir only Connecticut appearance on their Spring 2019 tour! This performance in West Hartford is a rare opportunity to hear the famed choir sing in the acoustic of a traditional church setting.
As soon as we receive the program for this concert, we will share details here. The Vienna Boys Choir's repertoire ranges from Medieval music, to Renaissance (Gallus, Victoria, Monteverdi), to Baroque (Bach, Händel), Classical (Haydn, Mozart, Beethoven), and Romantic music (Schubert, Bruckner); it also includes polka and waltzes by the Strauss dynasty. The boys have also lent their voices to modern music (Benjamin Britten, Leonard Bernstein, Gustav Mahler), folk, pop and world music, and regularly perform in operas for children.
The Vienna Boys Choir sells out every appearance – RESERVE TICKETS SOON!

Click on graphic below for seating chart.
Repertoire for this concert will be announced in a few months through our newsletter. To receive updates on this concert and other events from Concerts at St. James's, please join our mailing list.